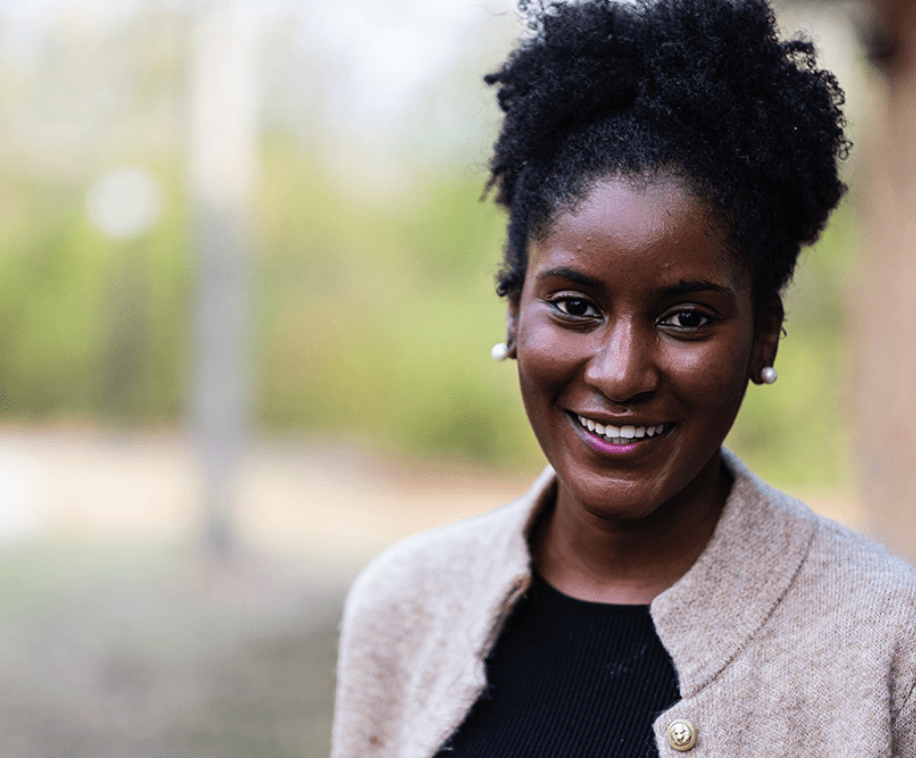 Lauren, a 222 Foundation student partner, has always loved God's Word. As a young girl she says she wrote devotionals in her room for fun and as a teenager she led bible studies for fellow high school students through her church. As she grew, Lauren became more and more passionate about biblical literacy and helping others know God for themselves.  
After completing her undergraduate degree, Lauren felt called to serve in women's ministry. She decided to pursue a Masters of Divinity degree to get the training she needed to lead others.  
From the start, though, Lauren struggled financially to make tuition payments. She completed just one semester and then couldn't afford to return. She started working full-time to save up for seminary again. After a series of stops and starts, which included taking out student loans, Lauren planned to quit seminary for good. She simply didn't have the funds to cover tuition and pursue her calling. 
That's when Lauren found 222 Foundation.  
"When I found out about the scholarship, I cried! I was so relieved," Lauren remembers."222 Foundation gave me so much freedom. It's one less thing I don't have to worry about. Am I going to be able to go to school next semester? How much debt am I going to have to be under to go? I can fully focus on my seminary training and serving where God calls me now because of 222 Foundation." 
Lauren applied to be a student partner with 222 Foundation primarily for financial assistance, but she quickly recognized just how vital the mentorship aspect is to her personal and spiritual development. What began as a "bonus" quickly became one of the most impactful parts of Lauren's education.  
"The head knowledge I have earned in seminary isn't enough," says Lauren. "To me, having wise counsel helping me navigate starting out  is a necessary prerequisite to being a ministry leader. Seminary is the perfect time to build support to walk with you toward God has called you to do. I'm really grateful to have it with 222 Foundation."  
Together, We Can Equip the Next Generation of Christian Leaders 
The 222 Foundation is enabling students like Lauren to stay in the ministry and flourish. Discover (link to donate page) how you can help us invest in each of our partner students' healthy and sustainable launch into the ministry.